06/09/2023:

| SPECIAL ANNIVERSARY ISSUE | JOURNEYS is now available!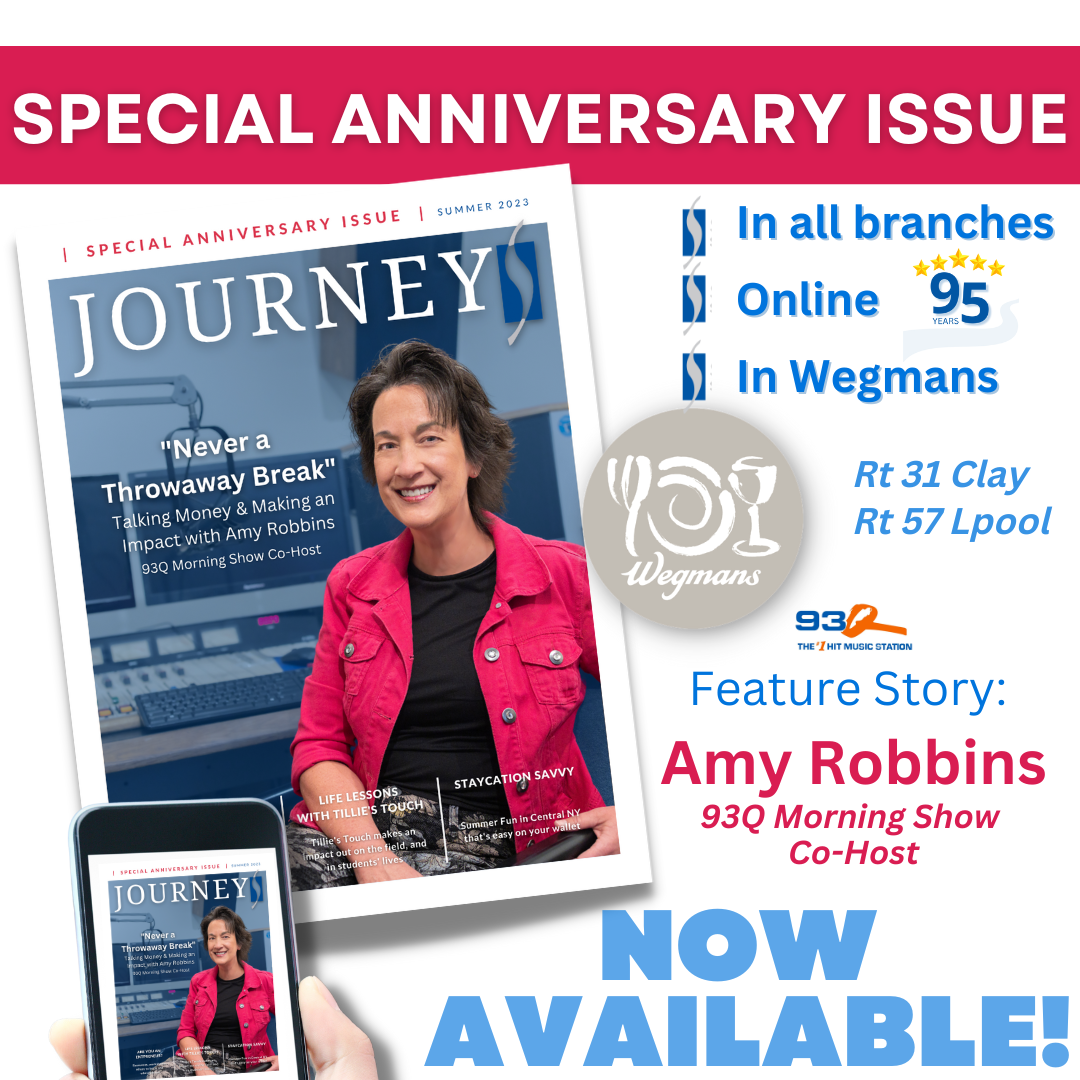 Get your copy today at any branch location, select Wegmans stores Rt 31, Rt 57, or read online (scroll down)!
This ISSUE: Cover & Feature Story: Amy Robbins, 93Q Morning Show Co-Host
Also featuring wonderful, true, local stories of business owners who are paving their way towards prosperity in Central NY.
As Seneca Savings celebrates our 95th Birthday this year, this SPECIAL ANNIVERSARY ISSUE helps shine a light on the talented team of Seneca Savings through our online reviews/testimonials, alongside these great stories from customers and the public. You'll also find insight about starting a business, what to consider when it comes to the Entrepreneurs' Journey, and even family fun "Staycation" Tips for this CNY Summer and an interactive/tear-out worksheet for kids!
After 95 years of walking this journey with the community, it's an honor to celebrate with you… and truly hope you emjoy this special issue of JOURNEYS.
You can listen to Amy's interview on Senecas' podcast, "The JOURNEY" (available anywhere you listen to your podcasts)
Watch these true stories come to life on our YouTube Channel: Subscribe and watch today!
| SPECIAL ANNIVERSARY ISSUE |     Summer 2023 Cover Featuring Amy Robbins, 93Q Morning Show Co-Host