President's Message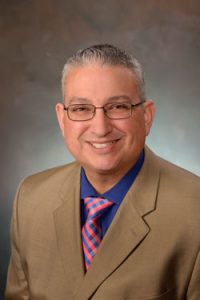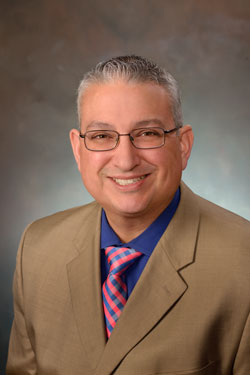 Happy Holidays from Seneca Savings!
It truly is the season for giving thanks and celebrating this joyous time of year with family and friends. We are reminded daily of our many blessings, and at Seneca Savings, I am so grateful to be a part of a family of employees, board members, and customers who have shared in our growth.
For over 90 years we have been your hometown bank, and it's been a commitment on our part to build strong trust and relationships with our customers.
This past year Seneca Savings has seen continued growth in deposits and loans at our Baldwinsville, Liverpool North Syracuse and Bridgeport branch offices, and I am so proud to announce our newest full-service banking office located at 584 Route 31 in Bridgeport is now open.
This expansion into a growing community like Bridgeport is a reflection of Seneca Savings' commitment to providing a convenient and customer-driven branch system with only the best financial services. The new branch will offer a full line of personal and commercial banking services and feature an ATM, Drive-up lane, Night Deposit, Coffee Bar and ample parking.
I am also very excited to welcome Bridgeport resident Courtney Kelly as our new Branch Manager at the location. I am confident her and the new team will be great assets to Seneca Savings and that community!
In addition to our exciting branch expansion, it was a busy summer and fall at Seneca Savings!
– We were recognized as one of CNY Business Journal's Top 40 Places to Work in CNY!! The award was truly an honor and greatly appreciated.
– We partnered with the Greater Baldwinsville Chamber of Commerce and hosted Coffee Talks at our Baldwinsville office! It was great to see so many people and businesses from within the community!
– We also partnered with WSTM TV 3/5 and was highlighted on a Your Town segment and featured Seneca Savings in a :30 television commercial.
– We supported our local schools with a Back to School Backpack Drive, gathering donated school supplies from the community for our area classrooms.
– The bank also held a Syracuse University Football Tailgate Event at our branch offices and gave away a grand prize of two tickets to the Clemson game held at the Dome!
– Our employees and bank also partnered with KW Fitness in Fayetteville by doing push-ups and raising money for the organization Clear Path for Veterans on Veteran's Day!
– Our customers and employees will participate in many food drives and gift drives for those less fortunate during the holiday season.
Support local, bank local is what we often say, and we ask that you consider Seneca Savings when considering a mortgage loan, home equity line of credit, etc.  We also provide a full suite of commercial loans and other banking services.
We look forward to helping you bank better!
Also, be sure to call or come in to find out what our latest free gift is, and how you can earn a free gift by referring a friend!
Again, many wishes for a happy holiday and prosperous New Year, and thank you for choosing Seneca Savings and Financial Quest for your financial needs.
Respectfully yours,
Joseph G. Vitale
President, CEO & Director
Free gift may be reportable on a 1099 or 1099 Misc.  Bank rules and Regulations apply.