03/28/2022:

Online Identity Theft: A Guide For Parents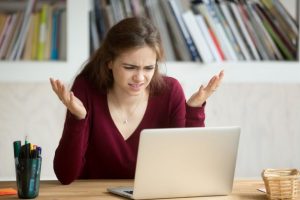 To an identity thief, your personal information can provide instant access to your financial accounts, your credit records, and other assets.  If you think no one would be interested in your personal information, think again.  Unfortunately, when it comes to crimes like identity theft, you can't completely control whether you will become a victim, but you can reduce your risk.
If you get an email or pop-up message asking for personal information, don't reply or click on any link in the message.  Any link provided in an email asking you to "update" or "validate" information could lead to fraudulent sites.  This is called "phishing."  Email is not a secure transmission method and legitimate companies don't ask for this information via email.
Seneca Savings will NEVER initiate emails requesting the transmission of personal information.  We will also NEVER request personal information through a pop-up window.  If you receive any questionable electronic communication, that appears to be from Seneca Savings, or ehelp@senecasavings.com, please call (315) 638-0233 to verify its authenticity.
Identity theft is still one of the fastest growing crimes in the United States and has ranked as one of the top consumer concerns for the past several years. The Federal Deposit Insurance Corporation (FDIC) has produced a multimedia presentation to help consumers protect themselves from identity theft. The presentation provides information on steps consumers should take to secure their computer and protect themselves from identity theft, as well as actions consumers should take if they become a victim of identity theft:
Follow this link if you think you are a victim of Identity Theft https://www.privacyrights.org/criminal-identity-theft-what-to-do-if-it-happens-to-you – or – http://www.consumer.ftc.gov/features/feature-0014-identity-theft
FDIC informational articles:
Avoiding Scams and Fraud
ICBA reference items:
Other Resources: