12/02/2021:

Virtual Financial Coaching with Seneca Savings
Journey to Better Credit!
Does your credit score cause you stress? How about those high interest credit cards? You might want to avoid those extra frustrations and get ahead of the post-holiday credit card blues… use Virtual Coach Lea who's here to help guide you on your journey to better credit 24/7!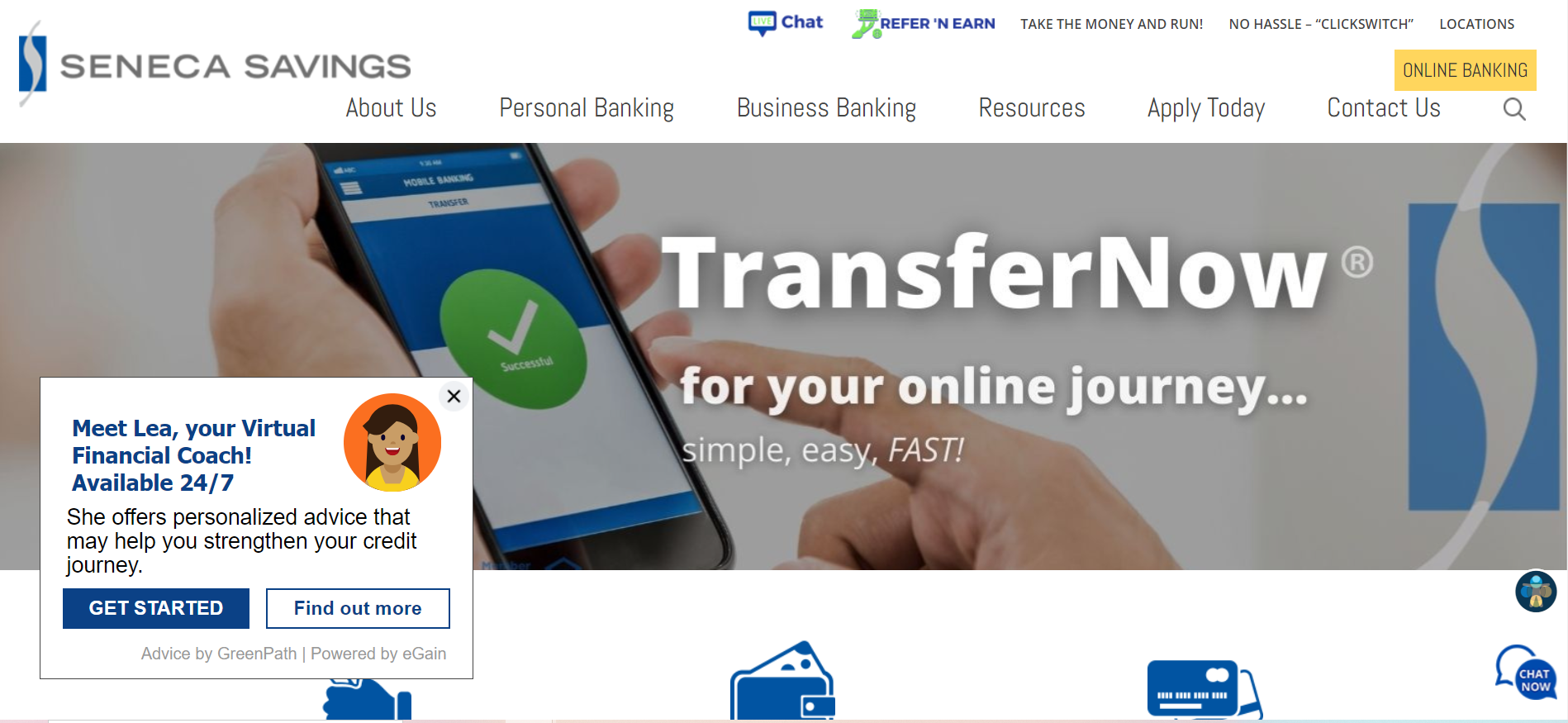 Wanting to have a healthier credit report and score is something many people desire. Coach Lea has been trained by GreenPath Financial, a non-profit who's dedicated to offering financial counseling and assisting people in improving their financial well-being.
When you visit the home page of Seneca Savings you'll see Coach Lea – everything is kept confidential, any chat conversation, etc. that you have with her. She's available online 24/7 and offers personalized advice with questions and answers and is helping Seneca Savings customers on their credit journey already!