04/23/2021:

SBA Releases Guidelines for Restaurant Revitalization Fund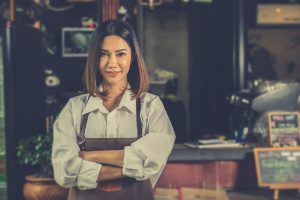 There's good news for restaurants, bars, wineries, breweries, food trucks, beverage bars, cafes, bakeries, inns…
The SBA just released guidelines for the Restaurant Revitalization Fund.
This grant is equal to 2019 gross receipts minus 2020 gross receipts (and minus any PPP received).
It's already been established that there's not enough funding to meet the need, so restaurant owners will need to get their applications in as soon as the portal opens. That means: Begin preparing your application now using this secure form upload to Seneca Savings! Or phone today at 315-635-0233.
Below are links and key points.
Here are your vital SBA links to get started:
Key points regarding the Restaurant Revitalization Fund:
Eligible entities include restaurants, bars, wineries, breweries, food trucks/stalls/stands, snack & beverage bars, inns, bakeries, cafes, and similar. Must have done at least 33% of 2019 gross receipts in on site sales to customers (eg a bakery that does 90% of sales B2B is not eligible)
Small businesses with at least 51% ownership by women, veterans, and/or socially/economically disadvantaged individuals will have priority for 21 days – will need to do attestation
Funds cover broad expenses (mortgage, rent, supplies, payroll, utilities, outdoor seating construction, etc.)
People should read and prepare now, including doing a sample application. Funds will run out fast.
Businesses that recently opened (or are opening) may still be eligible – see overview
Date is unknown for when the portal will open
Every day, every Seneca Savings Team Member is driven to help you get from here… to there. If you're a restauranteur/business owner, we're here to help. Building bridges is what we do. It's an honor and privilege to serve our communities and we're ready to walk this path with you too!
Seneca Savings is an FDIC Member | Equal Housing Lender