01/31/2019:

President's Message – Winter 2019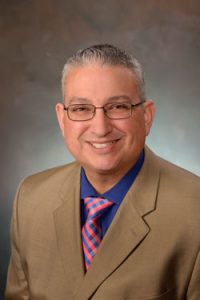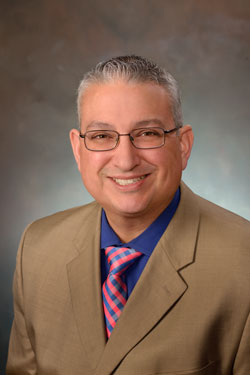 Winter's chill has hit us here in Central New York, and even though the weather is making all of us shiver, at Seneca Savings, we can't help but feel warm inside! That's because we're making so much progress in the ways we're able to serve you better. From remodeling projects, to a new location, and everything in between, Seneca Savings is making strides to provide more for our members and our community as a whole.
We're excited to be making great progress on our Baldwinsville remodeling project. We're anticipating that the project will be completed in March, allowing our members to experience the following improvements:
Walk-up ATM service
New, updated teller line with modernized technology
Historic photographs displayed throughout
A coffee station
New windows behind teller line
Updated offices with new furniture
New flooring and new paint
Fully remodeled boardroom
New office space
We appreciate your patience as we remodel our Baldwinsville location to better serve you. And because at Seneca Savings, our member are the focus of everything we do, we're pleased to announce that also in 2019, we'll be expanding to Bridgeport. More details will follow at a later date, but we're excited to share our plans to expand with you.
On the community front, we're happy to announce that we sponsored two great events in January – the Greater Baldwinsville Chamber of Commerce Big Chill event, and the January Jazz Fest at the Mohegan Manor. And, we're excited to be sponsoring the Baldwinsville Summer Concert Series this year as well.
Additionally, there are a number of other initiatives we've been working on throughout 2018 and will continue in the coming year:
Everfi: Elmcrest Elementary School, Chittenango High School and Solvay High School have all signed on to the Seneca Savings Financial Scholars Program. Several other schools in the Liverpool and Baldwinsville school districts are interested. We hope to secure more schools in the upcoming months.
Social Media: In 2018, we made a commitment to boost our awareness through social media. We firmly believe that Facebook and Instagram of windows of the bank that people don't normally get to see. Our mission is to share the stories of the lives within our communities and within our own doors.
Community Drives & Events: Seneca Savings supported Clearpath for Veteran's and the Baldwinsville volunteer center by raising funds at our 90th anniversary celebration in August. In November, we collected food items for Just-1-Bite Diner's annual Thanksgiving Dinner, and donated food items to St Rose of Lima's food pantry. In December we supported the Wladis Hat and Glove Giveaway and collected toys for the North Syracuse community center.
We're wishing you much warmth and happiness this winter, and all throughout 2019. We look forward to helping you bank better. Thank you for choosing Seneca Savings and Financial Quest for your financial needs.
Respectfully yours,
Joseph G. Vitale
President – CEO & Director