12/29/2016:

President's Message – Winter 2016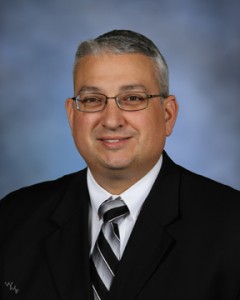 Welcome to Seneca Savings, here to serve the community by offering better banking.
As the cooler weather returns to Central New York, we start to think of our families and friends, and how valuable the time is we spend with them. At Seneca Savings, it makes us think of all of our customers, both old and new, and how important they are to us. Our top priority is always on our customers and helping them experience the very best in banking. That's why we're making some changes in the coming months – to better serve you and all of your banking needs.
Additionally, North Syracuse office renovations begin this month, and will take place in two phases. The result for our customers will be a modernized interior, including the teller line. Additional offices will be added, making it easier for you to do business with us. And, coming in 2017, exterior renovations will be made that will include a two-lane drive through, one lane with an ATM.  We will also be adding a larger walk-up night drop area that can accommodate commercial deposits.
Seneca Savings is working on also adding a drive-thru night drop in Baldwinsville that can also accommodate commercial deposits.  We expect this project to being in the first quarter 2017.
Seneca Savings is also pleased to announce the addition of new employees. Financial Quest has added Greg Boshart as Program Manager and Financial Advisor. Greg has more than 24 years of experience in the financial services industry, and offers clients a comprehensive array of investment strategies tailored to fit their particular needs. Kim Miller joins Financial Quest as a Licensed Operations Assistant. Involved in the financial industry since 1999, Kim serves as support and performs many operational duties.
We have also added three new Assistant Branch Managers, Jamie Nastri, Megan Schryver and Terry Marsala. Jamie comes to us from M&T, having served as a relationship banker and then a business development officer. Terry joins us with more than 30 years of banking experience, working as a teller, head teller, branch sales associate, select banker, and assistant branch manager. Megan, who will serve in our Liverpool office, comes to us from Solvay Bank, where she served as an assistant branch manager. She has more than 10 years of experience in the banking industry.
Serving as our new VP Regional Branch Manager is Laurie Ucher. Starting her career 28 years ago with Sovereign Bank (VA), Laurie has constantly pursued the knowledge, skill and expertise that make her a valuable advisor and advocate for her clients. She has experience at every level of banking and investing which she uses to guide her clients to the best solutions for all of their financial needs. Most recently, she was the Vice President, Commercial Branch Manager at M&T Bank where she earned the Chairman's Council and President's Club awards before joining Seneca Savings and Financial Quest as Regional Branch Manager/Vice President.
As you can see, there is a lot going on at Seneca Savings this winter! One thing that never changes, though, is the old-fashioned customer service you've come to expect from us. We strive to meet the needs of all types of customers, no matter what kind of banking they need. Check out our website to see all of the products and services we offer at Seneca Savings, or visit your local branch to see how we can assist you with your various banking needs.
Best wishes for a wonderful winter season, and a very happy, healthy new year. Thank you for choosing Seneca Savings and Financial Quest for your financial needs.
Respectfully yours,
Joseph G. Vitale
President – CEO & Director