07/06/2020:

President's Message Summer 2020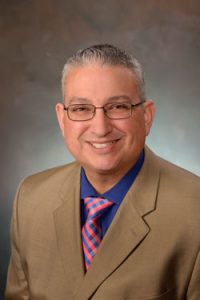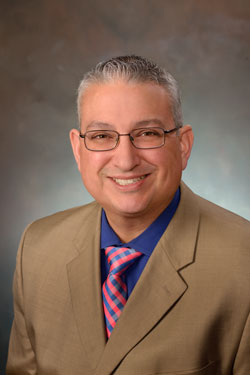 Welcome back!
At Seneca Savings, our commitment to the Central New York-community has never been stronger, and I am very proud of the role our bank continues to provide our area families and businesses.
Seneca Savings recognizes the tremendous impact that the COVID-19 crisis has had on everyone. It's been truly unprecedented, and our bank's resolve to assist those who have been impacted was and remains our top priority.
We are now fully open for business, at each of our four locations, and accepting loan applications, deposit accounts, and all banking/investment transactions. And, while we continue to adapt to these new "norms" as a community and bank, we remain steadfast with the challenges that this pandemic brings.
Our bank lobbies are open, and new safety protocols and guidelines are in place, but we would also encourage our customers to use our convenient digital platforms including: web and mobile banking, Zelle, and our online business banking programs.
When the crisis began in March, Seneca Savings stepped up immediately to work with our business community on the Small Business Administration's Paycheck Protection Program that was created as part of the CARES Act on March 27. Our bank processed over 250 loans totaling over $18 million. That partnership with area businesses helped save approximately 2,000 jobs within the Greater Syracuse Area.
For the past 90 years we have been a local partner to our business owners and families when they needed it most. This crisis has presented so many challenges to area businesses, and we knew that once the SBA enacted the program, we had to assist anyone and everyone we could. We are grateful for the trust that was placed in us, and I am so thankful to our Seneca Savings team for their efforts throughout this process.
In addition to our bank's diligence and responsiveness to the COVID-19 crisis, we remained focused on giving back to the community.
Some of the highlights this spring include:
– We held our 3rd Annual Diaper Drive to benefit the CNY Diaper Bank. During the month of May, we collected diapers and donations from employees, customers, local businesses and vendors and provided over 12,155 diapers for local families in need.
– We awarded scholarships to C.W. Baker High School Class of 2020 Seniors Kristof Pawelek and Calli Pluff. Congratulations Kristof and Calli, and way to go Class of 2020!
– We were nominated as one of CNY Business Journal's Top 40 Places to Work in CNY for the second year in a row!
As we transition through the summer months, I am proud to see the continued bank growth in deposits and loans, and enthusiastic about the successful expansion into the Bridgeport market with opening our newest branch location last fall.
We truly are your community bank, and the idea of supporting local and banking local has worked well throughout our history. We ask that you consider Seneca Savings for all of your banking, lending and investment needs.
We look forward to working with each of you!
Also, don't forget to ask us about receiving a FREE gift with your new FREE checking account!
Enjoy Central New York's beautiful summer weather, keep safe, remain healthy, and thank you for choosing Seneca Savings and Financial Quest for your financial needs.
Respectfully yours,
Joseph G. Vitale
President, CEO & Director