06/12/2020:

President's Message Spring 2020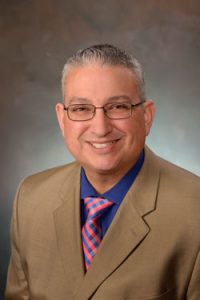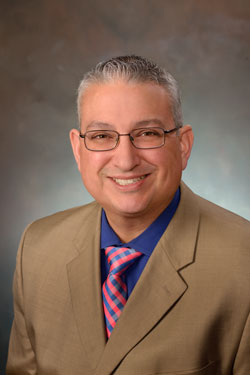 Ever since our origin in Baldwinsville in 1928, our mission at Seneca Savings has been to serve the financial needs of our customers; provide for our communities; and maintain for our employees.
Serve. Provide. Maintain. Three simple words, but a priority and commitment on the part of Seneca Savings that defines each.
For over 90 years, Seneca Savings has grown and evolved as a community bank because of the trust and belief individuals, families and businesses have placed in us throughout our history in Central New York.
A local bank, community partner and employer that was recognized this past year as one of CNY Business Journal's Top 40 Places to Work in Central New York.
Our roots and pride have truly grown together, as one family, and as one bank.
As we reflect back and are encouraged by the successes, expansion and growth we incurred in 2019, we must not overlook the unprecedented challenges we are all presently facing in 2020 as a community, nation and globally with the uncertainties surrounding the COVID-19 crisis.
The following addresses our bank's response to the COVID-19 Pandemic.
As the state and nation address the COVID-19 crisis, Seneca Savings continues to follow the ongoing guidance and purposes of New York State's Executive Order 202.6 as an "Essential" Business.
Seneca Savings' immediate response was to take all appropriate measures to maintain the health and safety of our employees and customers.
Our bank immediately closed the lobby service to appointment only. We have left all drive-thru windows open to date. For the safety of our employees, we decided to rotate staff on a weekly basis to work at home. All employees are receiving their full pay regardless of whether they are working in the office or at home.
We also proactively called all our commercial loan and small business customers to see how they have been impacted, and how we can address their needs, including loan payment deferrals as requested. Seneca Savings is also proactively communicating with our commercial clients regarding our abilities as an approved SBA 7a lender and the Payment Protection Program loans available.  This has been very well received.
Seneca Savings is also generously working with our retail customers and have allowed deferrals upon their requests and proper documentation.
Seneca Savings remains in a strong, well-capitalized position. Our asset quality is solid, our liquidity position remains ample, and we are poised to be able to get through this unprecedented shutdown and period of our history, in a strong and measured manner.
We will navigate these waters together, and in the end, these successes and adversities will make us stronger as a bank, and as a community.
That strength of working together has been our resolve for over 90 years, and will continue to chart our course going forward.
Our priority and commitment remain always with you.
Serve. Provide. Maintain.

Respectfully yours,
Joseph G. Vitale
President, CEO & Director