04/25/2019:

President's Message – Spring 2019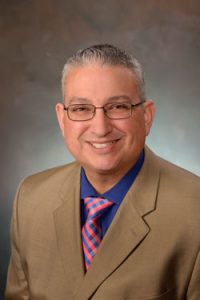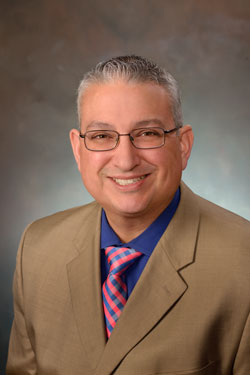 Spring has sprung in Central New York! The world around us is fresh and new after a long winter, and at Seneca Savings, we're echoing that feeling of renewal. The community outpouring at the open house and ribbon cutting ceremony on April 2 for our Baldwinsville branch pleased us, and we were happy to provide tours of our newly renovated space. Changes that were made with our customers in mind include:
• Walk-up ATM service
• New, updated teller line with modernized technology
• Historic photographs displayed throughout
• A coffee station
• Kids station
• New windows behind teller line
• Updated offices with new furniture
• New flooring and new paint
If you haven't already checked out our Baldwinsville location, please feel free to stop in!
This quarter, we're pleased to be hosting a couple of different events. We're happy to announce our Make a Mother's Day Diaper Drive, which will be ongoing from May 6 through May 17. We're asking our customers to drop off packaged diapers at any of the three branch locations during this time frame. Our goal is to collect 3,500 diapers, which will then be donated to the CNY Diaper Bank. If you're able to, please consider donating to this wonderful cause!
With baseball season here, we're also excited to share with you our Swing Into Seneca baseball-themed party, which will take place at all branches on Wednesday, June 7. We'll be serving up hot dogs to attendees, and will also be offering ticket package giveaways for Syracuse Mets baseball! Our employees will also enjoy participating in the Corporate Challenge on May 21 at Onondaga Lake, with Greg Boshart heading up the event as our team captain.
Seneca Savings would also like to extend a special thanks to Andrew Schutt with Elevated Web Marketing, who helps maintain our presence on Facebook and Instagram. Thanks, Andrew, for helping spread the word to our valued customers on social media!
Of course, Seneca Savings is available for all your spring and summer financial needs. Check us out when it comes time for home renovations, summer vacations, and much, much more! We offer mortgage loans, home equity lines of credit, auto loans, consumer checking lines of credit and personal loans, as well as a complete suite of banking services. We look forward to helping you bank better!
Also, be sure to call or come in to find out what our latest free gift is, and how you can earn a free gift by referring a friend!
Wishing you a warm, wonderful spring and summer! Thank you for choosing Seneca Savings and Financial Quest for your financial needs.
Respectfully yours,
Joseph G. Vitale
President – CEO & Director