01/04/2018:

President's Message – Spring 2017

Welcome to Seneca Savings, where we serve you by providing better banking solutions.
Spring has sprung in Central New York, and at Seneca Savings, we have a little "spring cleaning" of our own happening. At our North Syracuse location, many exciting renovations are taking place, all with you, our valued customer, in mind. Our lobby is being remodeled, as well as all offices. There will be a new, contemporary teller line that should look a lot like the one at our Liverpool location. Outside, we will have a new night drop and ATM. Additionally; we will have a modern tube system with a new, second drive-thru lane. We will complete the look with updated signage out front that will add to the curb appeal of our community.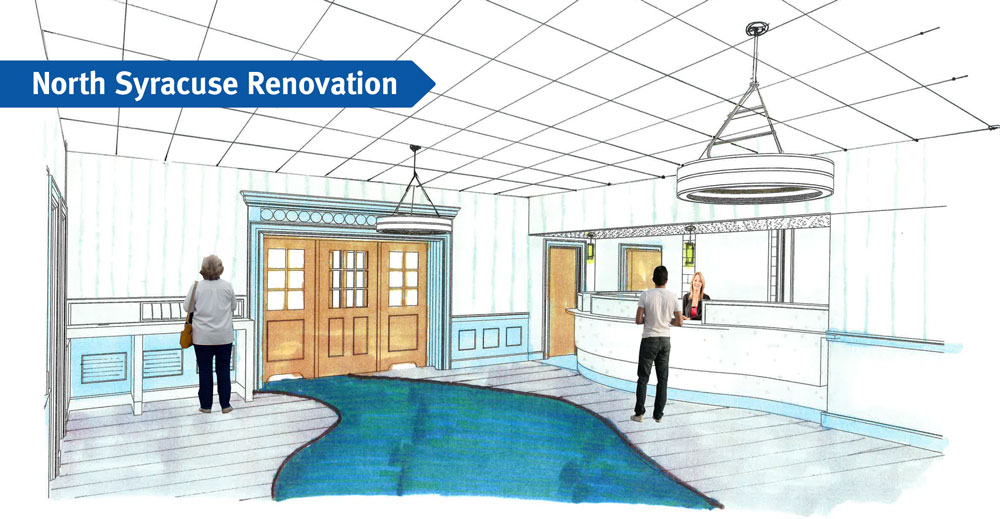 At Seneca Savings, our customers are always our top priority. Whenever we modernize our locations or provide new product offerings, it's because we value those who bank with us. Based on customer feedback, we discovered that the night drop at our Baldwinsville location wasn't ideal. In an effort to constantly improve our offerings and respond to customer needs, we have installed a larger, more convenient night drop. We always welcome customer feedback, both for what you like about banking with us, and what you'd like to see us improve upon. Feel free to let us know!

We're also pleased to announce a new product offering, the free CardValet mobile application. This app lets you control and protect your debit card usage and spending, whenever. When you use CardValet, you can set spending limits, specify thresholds by merchant types, and establish controls by location. This app also provides a layer of fraud protection by allowing you to turn off your card when not in use, and by notifying you when your card is used or declined. CardValet is great for businesses too, because it allows transaction controls to ensure employee spending adheres to your company policies. You can learn more about CardValet, or stop in and ask us about it. We're happy to help.
So much is happening at Seneca Savings this spring to help you enjoy better banking and get the customer service you deserve. Please feel free to browse our website to learn about all of our product offerings and how we can help you with virtually all of your banking needs – from savings and checking accounts, to loans that fit most any need, to investment services. We are truly your community bank, and we're here to help.
We certainly hope you enjoy the spring weather ahead, and spending more time in the great outdoors with you friends and family. Thank you for choosing Seneca Savings and Financial Quest for your financial needs.
Respectfully yours,
Joseph G. Vitale
President – CEO & Director