11/01/2022:

President's Message Q3 2022

Seneca Savings Q3 2022 President's Message

Seasons change, certainties and economies shift, but one thing that remains steadfast is our commitment to community and customers. A driving force that remains for Seneca Savings as we move into the final quarter of 2022 is innovation of new products and services. Investment in technology within our branches and online during the third quarter kept everyone moving at a clip, and in the mindset of implementation and conversion. We continue to fortify more relevant offerings, online presence, resources and tools, market awareness, and impact.

There's much research within the banking industry today that confirms a healthy balance between technology and customer service, high empathy for our clients and partners is what will help us stand apart from the ever-growing financial options for today's consumers.  No one else has the incredibly talented and customer-centric team of resourceful people that Seneca Savings has. Leadership collaborates well across all divisions and is involved more than ever in the day-to-day operations, decision-making, employee support, and community commitment.

The commitment to financial literacy programs for our students and adults is affirmed through our educational partnership with EverFi, our advocacy podcasts, articles and seminars that unfolded in the third quarter. Seneca Savings University "SSU" continues to expand its' content. Educating people to improve their own money management and mindset capabilities remains a priority. Products such as CreditSense™, Engage (offering localized insights for homebuyers), and Virtual Financial Coach Lea, all support this initiative. We believe this commitment to financial literacy makes a difference every day while fulfilling a vital resource for our customers.

Cultivating talent in the age of 'The Great Resignation' also continues to help set Seneca Savings apart in the banking industry. Through investments in Lattice ™ which is a training and performance resource tool for employees, online review incentive programs, employee newsletters spotlighting new employee hires and recognition of our Trailblazers, we continually invest time and effort in training and mentoring our employees. Recruitment and employee review platforms like Indeed also saw investment of energy in the third quarter this year.

Technology

One of the most exciting investments in Q3 2022 was Quilo.™  When customers need a quick loan they can start with Quilo! With Quilo – powered by Seneca Savings – getting a personal loan has never been easier. Customers apply online and can get approved for an unsecured loan in minutes. Implemented in the third quarter was also an upgrade to our Card Manager within the Seneca Savings mobile app. Learn more by clicking on this Card Manager link. To use Card Manager you can download the Seneca Savings mobile app here for Apple or Android on Google Play.

Community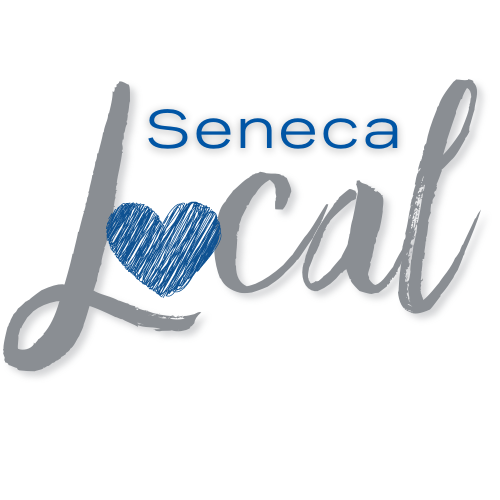 SenecaLocal is our local community initiative to recognize and deepen our visible commitment to so many worthwhile organizations throughout Central New York. We recognize our non-profit partners in our quarterly JOURNEYS publication. Now distributed through our local area Wegmans stores, online, and in our branches, we promote these organizations' efforts with storytelling in JOURNEYS while also highlighting great customers we have helped along the way. Utilizing further resources like our social media, blog articles and press releases, we work to shine the brightest light possible on their good works. Countless volunteer hours from our staff demonstrate our complete commitment to improving our community. Our annual Backpacks 'N binders drive during back-to-school was once again a huge success benefitting Tillie's Touch. Dollars For Scholars is always an important effort for us and was again this year. Here's just a sampling of some of our other third quarter SenecaLocal projects and events that we supported:
Make A Wish
Francis House
Arise at the Farm
Bridgeport Trunk or Treat
Liverpool Turkey Trot
Liverpool Football Program
Baldwinsville Parade of Lights
Summary
Word of mouth, both online and throughout our community, is a vital component in thriving in today's competitive business world. It requires us to continue to devote energy and effort to our online Reviews and Referrals. We're pleased to say that our five star customer service is being recognized by so many, and that our employees are truly embracing and engaging with customers around this process. If you're a customer or partner with Seneca Savings, we encourage you to do the same and offer your review on Google or Facebook. *Click either link to leave us your review in an effort to help us to continue to learn and grow in serving you.
Thank You to all who made this quarter a success on many counts. We continue to rise to every new challenge. Thank You to our customers who share their true stories and walk the entrepreneurial path as a model for others to emulate. Thanks to our incredibly devoted staff. When there's uncertainty, challenge, concerns, questions, you're always there to serve. That's something quite special. Together, may we all remain focused on the rare and valuable qualities of a true, local, community bank. To our friends from Bridgeport to Syracuse, Liverpool and Clay, across North Syracuse to Baldwinsville and surrounding neighborhoods… We're with you, for life's journeys.
Sincerely,
 
Joseph G. Vitale
President, CEO & Director