09/24/2018:

President's Message – Fall 2018

Welcome to Seneca Savings, where we have been offering better banking solutions for 90 years.
Fall is fast approaching, and it's that time of year again when the kids have returned to school, and we've returned to our usual daily routines. At Seneca Savings, we had an incredibly busy summer, as we celebrated 90 years of servicing our communities. On August 21, we celebrated this milestone at Mercer Park, where we invited the community for a day of fun and festivity. We're grateful to our numerous sponsors and our attendees who made the day such a special event. From live music and a dunking tank, to a pie eating contest and a basket raffle, all had fun, and we appreciate the turnout.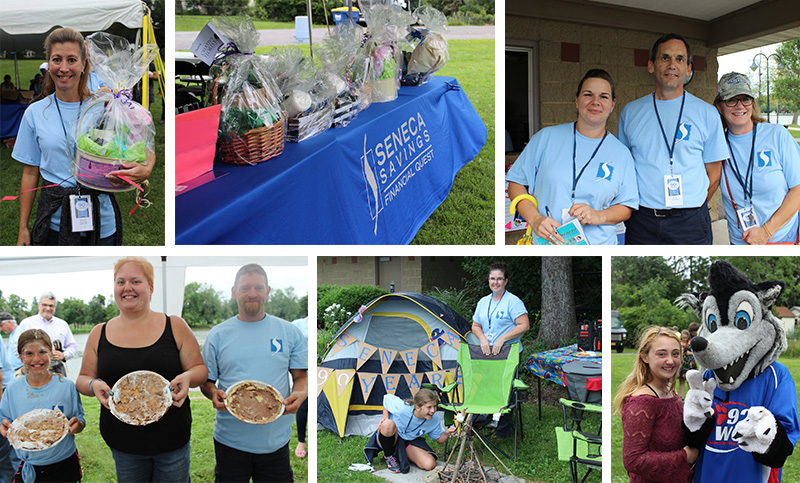 I am also very grateful and humbled to have been chosen as the Greater Baldwinsville Chamber of Commerce 2018 Business person of the Year. I would like to thank our VP of Commercial Lending, Angelo Testani, for the nomination. I am honored to work with Angelo, and I will strive to continue making the positive changes to our organization that led him to nominate me for this award. I also could not have received such an honor if not for the continued support of our members, staff and our community. Thanks to all who have worked to help Seneca Savings grow, and to all of you who continue to choose us for your banking needs.
We're also pleased to announce that renovations to our Baldwinsville location are well underway. We're pleased to once again have Rich & Gardener Construction Co., Inc. helping us make this exciting transformation. When completed, our customers will experience:
Walk-up ATM service
New, updated teller line with modernized technology
Historic photographs displayed throughout
A coffee station
New windows behind the teller line
Updated offices with new furniture
New flooring and new paint
Fully remodeled boardroom
New office space
This project should be completed by January 2019. We appreciate your patience as we remodel our location to serve you better.
We hope you enjoy all the autumn has to offer, and we look forward to helping you bank better. Thank you for choosing Seneca Savings and Financial Quest for your financial needs.
Respectfully yours,
Joseph G. Vitale
President – CEO & Director