07/25/2022:

President's Message: Second Quarter 2022

President's Message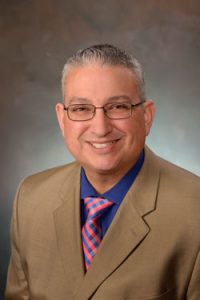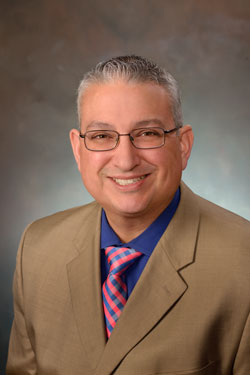 There are summertime traditions that many Central New Yorkers count on. Experiences like backyard barbecues, family reunions, weddings, live music festivals, enjoying our scenic waterways and favorite fishing holes, create memories that last a lifetime.
'Take me out to the ballgame' even takes on a special ring for us as Seneca Savings is proud to be a part of every Syracuse Mets game experience again this season. We hope to see you out and about enjoying the beautiful Central NY area and appreciating the moments that truly matter most.
Technology
Balancing the expectations of local accessibility with an easy and enjoyable online experience for our customers is a focus every day here at Seneca Savings. Developing our technology platforms to keep pace with the journey that our valued customers are on requires diligence and orchestration. We're very excited to announce these expanding services now or soon to be available for all to utilize: Customers will notice online that they can now ask questions 24/7 of our new and interactive chat bot 'Stella,' and schedule in-person or virtual appointments with anyone at the bank, right online. For ease of financing and quick, turnaround answers, 'Quilo' is being offered to all customers for instant installment loan options. Consumers fill out a simple application on their smartphone and may be instantly approved for a loan of $250 – $9,999 to be used for new purchases or to pay off recent debit/credit card purchases.
Financial Literacy Efforts
 Whether through our monthly podcast "The Journey" featuring local business and finance-centric professionals and owners, or our ongoing partnership with schools throughout the area… financial education is a vital part of what makes us who we are. Hundreds of adults are taking advantage of our online tools and resources which are free for all to use. These include Seneca Savings University videos and Virtual Financial Coach Lea. It's worth sharing the 2021/2022 school year, our bank's impact with K-12 Students:
485 Students benefited from our financial education
1086 Hours of Learning were completed
5 unique schools
 Sharing Our Story
Everyone loves a true story told from the heart. When we ask a customer to share their story, we're continually honored and humbled by their remarks and support. True stories sit at the heart of our marketing and growth.
Compelling customer testimonials, press releases, videos, digital graphics and content, broadcast media in television and radio, interviews, educational webinars and our direct mail outreach efforts are all integrated. This is to ensure the good works that our incredibly talented employees and customers create together, are shared for all to hear and learn from. It's perhaps best exemplified through our quarterly publication JOURNEYS. If you've not had the opportunity yet to read it, please ask anyone in our branches for a copy, look to your local chamber or read it online by searching the Seneca Savings website for JOURNEYS. Next up is our Fall/September issue featuring more amazing true stories from local business owners pioneering pathways that are sure to inspire.
 In Summary
As a community bank it's vital that Seneca Savings play a role in supporting local groups that serve our communities. Our annual 'Make A Mother's Day' Diaper Drive with the CNY Diaper Bank was another huge success. Our work with ClearPath for Veterans, Dollars for Scholars, and several other grassroots non-profits requires many volunteer hours from our staff and we're truly grateful there's so much passion to make a difference in the communities we serve.
 There are many options that customers have today for their investments, their banking, and who they choose to walk that financial journey with them. It's a privilege we take very seriously. In business and in life, there will always be twists and turns in the road. It's not about the destination. It's about the journey along the way and who you trust to guide you in the good times and the challenging times. Seneca Savings makes a promise to be with you, for all of life's journeys.
Respectfully Yours,
Joseph Vitale
President, CEO & Director