10/27/2021:

Partnering with Griffins Guardians
"Helping brave little heroes today and providing hope for tomorrow"
Tickets are on sale now at GriffinsGuardians.org to benefit Griffins Guardians with their first ever Comedy Night!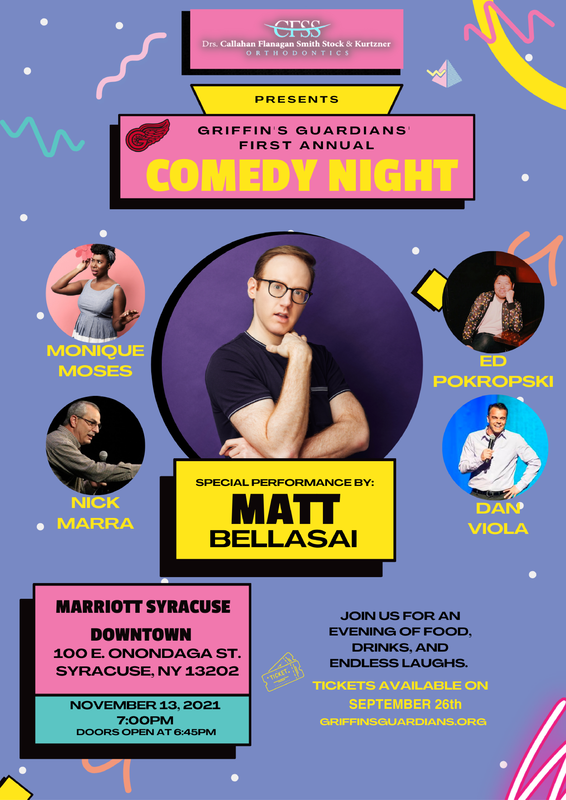 Seneca Savings is proud to be a part of this effort – helping create laughter for a good cause!
To learn more about Griffins Guardians and the impact they have in our community, visit GriffinsGuardians.org.