01/12/2022:

FREE ONLINE MORTGAGE WEBINAR Wednesday, January 19th 10AM on our Facebook Page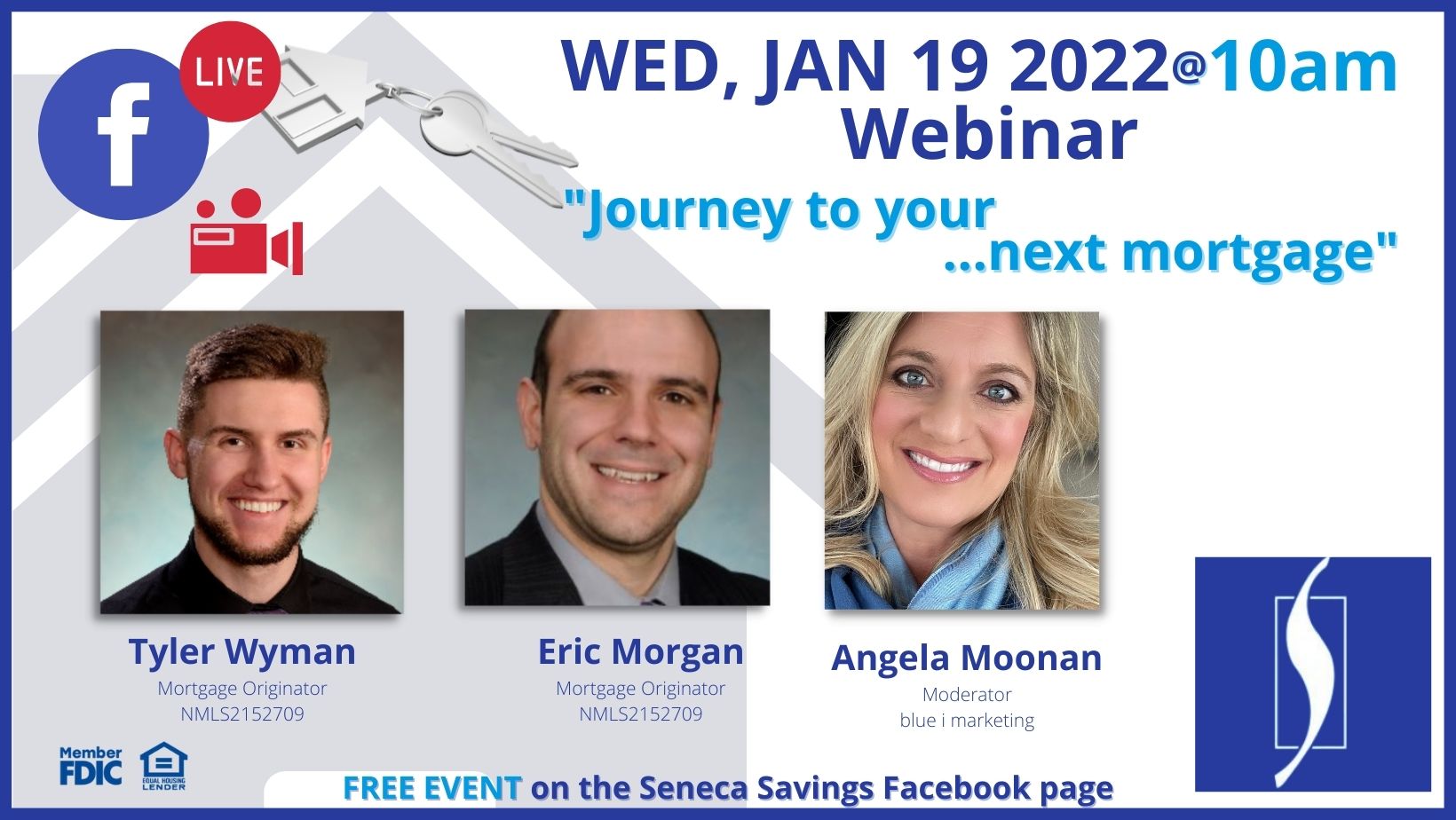 On Wednesday, January 19th, join our mortgage lender experts Eric Morgan (NMLS2152709) and Tyler Wyman (NMLS2152709) along with moderator Angela Moonan of blue i marketing.
Existing Home
Refinancing
Debt Consolidation
They'll be streaming live on Facebook and taking your questions as well. Whether you're a first-time home buyer just like Tyler, considering building a home from the ground up, or a seasoned home buyer, there will be relevant information for you to gain insight on where the housing market is at right now and what's happening in the world of mortgages.
You'll also want to consider joining this FREE webinar if you are thinking about refinancing or looking to consolidate debt or open a home equity line of credit (HELOC).