03/30/2022:

FREE Online Financial Wellness Learning "SSU"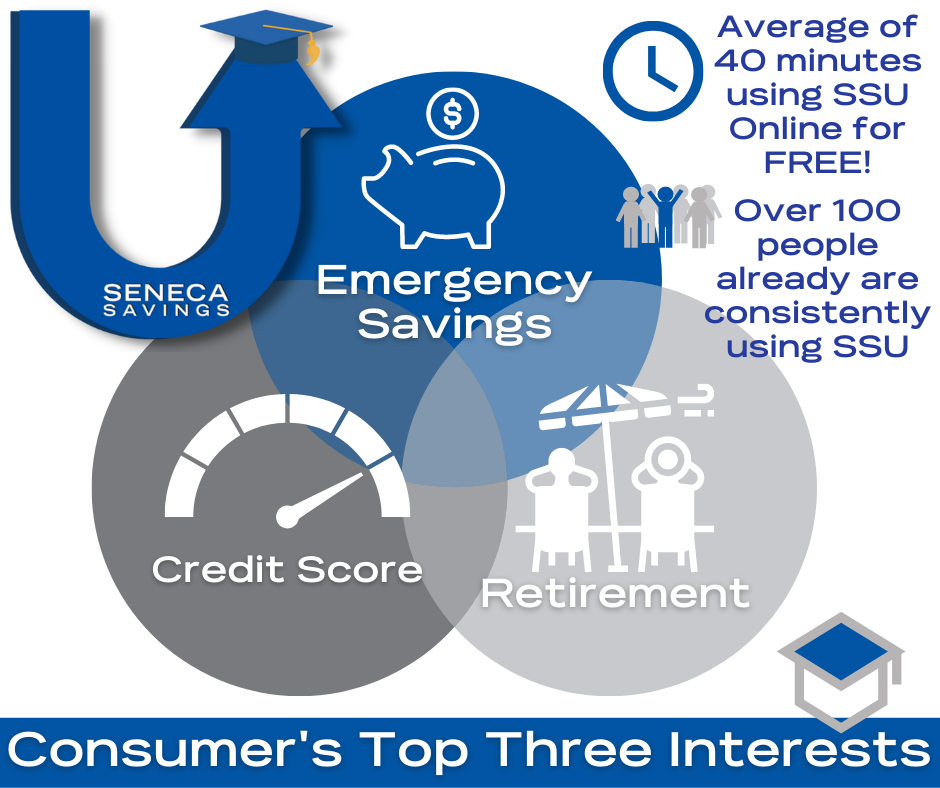 Exciting News! Over 100 adult consumers have already taken advantage of our all new "SSU" – Seneca Savings University online learning. On a path to prosperity, these adults are taking their financial futures into their own hands by watching and learning from these wonderful, simple, easy-to-use online videos. Video playlists include everything from emergency savings and how to build it up, to reducing credit card debt and understanding what it takes to plan for retirement. Learn from the comfort of your own chair anytime, anywhere, 24/7 online. And the best part? It's all FREE!
The top three areas of interest so far, with adults spending on average forty minutes with SSU are:
Emergency Savings
Planning For Retirement
Improving Credit Score
Please also be sure to join us on Wednesday, April 27th at 3pm Live on the Seneca Savings Facebook Page to a FREE WORKSHOP:  "Budgeting For Financial Freedom ." There are some helpful, downloadable worksheets and budgeting tools as well to go along with the workshop and we encourage you to take advantage of these incredibly smart tools! We're with you, for life's journeys.
"BUDGETING For Financial Freedom"