09/06/2022:

Find Your Way Home! Wednesday, Sept 21, 530-7pm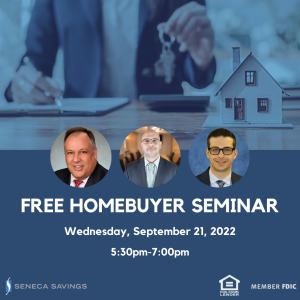 You're Invited!
What:   FREE Homebuyer Seminar
When:  September 21st from 530-7pm
Where: 925 State Fair Blvd, Syracuse at our Financial Quest location
Why:    The home buying landscape can be challenging, especially in today's market. By having a look 'behind the curtain' you'll get ahead of the game by better understanding the in's and out's of home ownership and the home buying process. You'll learn everything you need to know about buying a home in our FREE homebuyer seminar.
Learn about:
What you need to do to prepare to buy a home
What you can afford
What to look for
How to make an offer
Getting your mortgage and closing your loan
What to expect after you close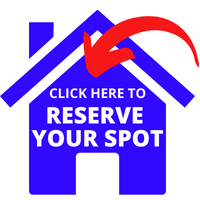 Space is limited so we encourage you to RSVP today!
Seneca Savings is FDIC insured, Equal Housing Lender