02/22/2023:

Spring 2023 Community Calendar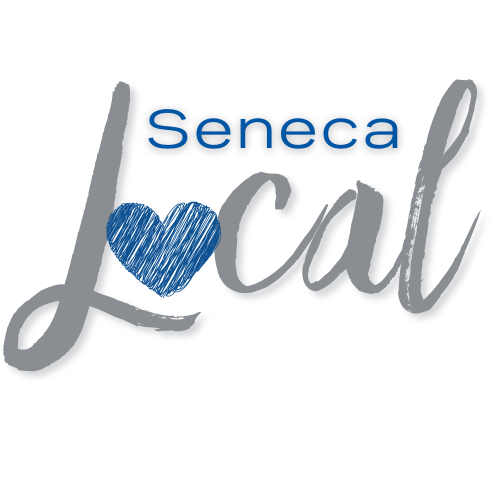 The days are getting longer and the promise of springtime brings with it sunshine, fresh ideas, flowers and… fun Spring events. There's lots to celebrate and look forward to across Central New York! This is just a small sampling. Search online for any event for more details and info for whatever you're interested in…
Throughout the months of March and/or April:
Beaver Lake Pancake Breakfast (Saturdays March 4-March 25) 9am-12pm All proceeds benefit The Friends of Beaver Lake.
St Patrick's Day Parade (March 11) – Proudly Sponsored by Yours Truly, Seneca Savings!  Noon, Downtown Syracuse
Bluey's Big Play (March 18) 10:30am, Landmark Theatre
Breakfast with the Bunny (March 25 & 26 & April 1 & 2) 9am-10am & 11am-Noon, Rosamond Gifford Zoo
Flashlight Easter Egg Hunt (April 1) 8pm-8:45pm, 7350 Canton St Baldwinsville
Syracuse Wine Festival (April 8) 1pm-4pm & 6-9pm, CNY Regional Market
FRIDAY FISH DINNER BENEFITS Fridays 5-8pm (not Holiday weeks) TAKE OUT ONLY. Call ahead on Fridays after 4pm at 315-692-4426 to place an order! American Legion – 109 Fayette St, Manlius, 5PM – 8PM
SPRING ARTS & CRAFTS SHOW Multiple vendors from across the area at the 1870 House in the heart of historic Auburn. Woodworking, jewelry, stained glass, soaps, candles, personalized items, children's items, clothing. 1870 House, 5661 South Street Road, Auburn, 10AM – 4PM
GREAT SAINTS OF MARCH DINNER AND AUCTION St. Rose of Lima School in North Syracuse is hosting its Great Saints of March fundraiser. The event features Irish and Italian inspired foods, music, raffles, & live & silent auction. St. Rose of Lima School – 407 South Main St, North Syracuse, 5:30 PM – 9:00PM, strosecny.org
WONDERFUL WOODCOCKS On a special field trip to the Central New York Land Trust's Pleasant Valley Preserve, which provides ideal woodcock habitat including fields and brushy areas, we will learn about how these resourceful birds survive and thrive. Baltimore Woods Nature Center – 4007 Bishop Hill Rd, Marcellus 7:00 PM – 8:00PM, $6 members; $9 public https://baltimorewoods.org/event/wonderful-woodcocks/
SYMPHORIA POPS IV: FANTASIA OF DANCE Symphoria performs music from the movie Fantasia along with local dancers. Oncenter Crouse Hinds Theater – 411 Montgomery Street, Syracuse, 7:30 PM – 9:30PM experiencesymphoria.org/
PEDALING 4 PAIGE An indoor spinning event, Pedaling 4 Paige is a great way to put your physical, mental and emotional energy towards something much bigger: Raise funds to help families fighting pediatric c, ncer in Central New York. Elevate Fitness – 5791 Widewaters Pkwy, Syracuse, 9AM – 1PM, https://pbrun.org/events/
SPRING CRAFT SHOW AND SIP AND SHOP Join 60 retailers as we welcome Spring! Local crafts and businesses will be ready to get you warmed up for Spring! Easter is just 2 weeks away and we'll have Decor and treats for you to fill your baskets! Support Local and Small Businesses! Vernon Downs Casino Hotel – 4229 Stuhlman Road, Vernon, 12PM – 4PM Free
LUNCHTIME LECTURE: THE LIFE AND ART OF JESSIE CATHERINE KINSLEY In this talk, Tom Guiler from the Oneida Community Manion House will discuss the life and art of Jessie Catherine Kinsley. This talk will be presented both in-person and via Zoom. You can register here: https://eriecanalmuseum.org/store/product/lecture/ Erie Canal Museum – 318 Erie Blvd E, Syracuse, 12:00 PM – 1:00PM, Free w/ $10 suggested donation https://eriecanalmuseum.org/event/lunchtime-lecture-25-years-of-youth-25-years-of-marriage-25-years-of-braiding-the-life-and-art-of-jessie-catherine-kinsley/
INTERNATIONAL TASTE FESTIVAL The 2nd Annual International Taste Festival will be held April 1, 2023 at the New York State Fairgrounds ~ Center of Progress Building! With a focus on the tastes and traditions of many different countries and cultures, we invite you to attend with family and friends. New York State Fairgrounds – Center of Progress – 581 State Fair Blvd, Syracuse, 11AM – 9PM internationaltastefestival.com
MAKER FAIRE SYRACUSE Featuring local "makers," Maker Faire Syracuse is an interactive and family-friendly showcase of invention and creativity. Maker Faire features all kinds of making and creating from traditional arts & crafts to high tech creations. Le Moyne College Events Center 500 Springfield Rd, Syracuse, 10AM – 4PM syracuse.makerfaire.com/
MONSTER JAM® Sat, Apr 8, 4 – 8 PM, JMA Wireless Dome 900 Irving Ave, Syracuse Experience full-throttle family fun, where world-class athletes & their 12,000-pound monster trucks tear up the dirt in wide-open competitions of speed & skill
EARTH DAY HALF MARATHON, Relay & 5K
Emmi's Farm Market, 1482 W Genesee Rd, Baldwinsville 8:15AM – 12PM
Let's do our part through Earth Day 2023 events while Mother Nature responds beautifully to all the positive things that we do for her

CELEBRATE EARTH DAY APRIL 23RD
Here are 4 Trees that You Can Plant For Earth Day!
1. Cherry Trees
2. Ash Trees
3. Birch Trees
4. Maple Trees