06/13/2016:

President's Message – Winter 2015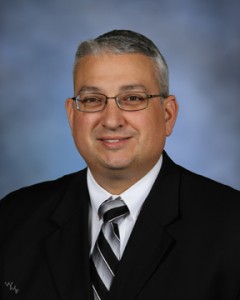 Welcome to Seneca Savings, celebrating more than 85 years in your community.
The winter holidays are in full swing, and it's that time of year when we reflect on what we're thankful for. At Seneca Savings, we would like to take this opportunity to express our gratitude for you, our valued customer. So many exciting changes have taken place for us this year, and we're so happy you continue to choose us for all of your banking needs. We're working hard to make Seneca Savings everything you could ask for in a financial institution, and we appreciate your continued patronage.
We are pleased to announce the opening of the Group Cycling Studio at the YMCA of Greater Syracuse. This was made possible by a gift from Seneca Savings to the YMCA, to help our friends and neighbors enjoy healthier, more active lives. At the Seneca Savings Group Cycling Studio, YMCA members are able to choose from a number of different workouts suited to a variety of fitness levels – from the beginner to the intermediate cyclist, there is a class for everyone at the Studio.
Not only does Seneca Savings want to help you with your physical fitness; but we want to assist you in any way we can with your fiscal fitness as well. That's why we're proud to launch a variety of new products and services for you, our valued customer:
True Blue Checking: This is a 1.00% checking account on balances up to $20,000 that offers unlimited transactions. The monthly minimum balance fee is waived for balances over $2,500 that are enrolled in e-statements. One account is allowed per household.
Switch Program: When you open your new account with us, you'll work with a member of our team to help move everything over – direct deposits, monthly payments and more. Everything is taken care of – we make easy, the way banking should be.
COMING SOON: Mobile Banking with Check Capture
It is our hope that by extending our line of products and services that we meet the specific banking needs of each individual customer. Please take a moment to browse our website and review the wide assortment of services we offer at Seneca Savings – and then stop by and talk to us about how we can meet your banking needs.
Best wishes from all of us for a happy holiday season and a wonderful new year to follow. Thank you for choosing Seneca Savings and Financial Quest for your financial needs.
Respectfully yours,
Joseph G. Vitale
President – CEO & Director