President's Message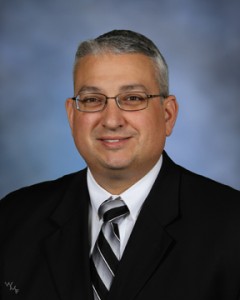 Welcome to Seneca Savings, celebrating more than 85 years in your community.
The warmer weather has returned to Central New York, and that means everywhere you look outside, the landscape is turning green. Growth is everywhere – in our gardens, in our flowerbeds, on our lawns – and growth is happening at Seneca Savings, too. We are pleased to announce new employees who have been hired to optimize your experience with us, and new products to help you with all of your banking needs.
In early 2016, we launched our mobile banking feature, which provides all the convenience of banking with us, right at your fingertips. You can now bank no matter where you go, for free. You can check your balances, view your history, pay bills and even make mobile check deposits, all from your mobile device at any time of day. You can choose text messaging, a downloadable app, or a web-based application, which will allow you to save time and be able to bank according to your schedule, at the times most convenient for you.
And, in July, we will be launching Kasasa Cash and Kasasa Savings. With Kasasa, account holders will be able to earn ATM fee refunds nationwide every month.
We're excited to announce two new hires at Seneca Savings as well. Greg Boshart is the new President of Financial Quest. He comes to us with 24 years of experience as an Investment Advisor. Serving the local area at such firms as HSBC and Janney Montgomery Scott, LLC, Greg has already served as Vice President of Financial Quest since January of 2016. He is pleased to take on his new leadership role.
Additionally, with the exponential growth of our commercial loan department, we have hired Angelo Testani as the Vice President of Commercial Lending. With more than 15 years of experience in the banking industry working for such firms as HSBC and M&T, Angelo is excited to put his knowledge to work for our commercial customers.
We're happy to have participated in a number of community events throughout 2016 as well. We attended the Greater Baldwinsville Chamber of Commerce Business Show, and we volunteered at Casino Night. Greg Lattimore and Angelo Testani attended the Small Business Show SOHO Syracuse 2016. We sponsored Jazz Fest at Mohegan Manor, which was attended by many employees, as well as the North Syracuse Library Symphoria. Marybeth Pedrotti coordinated a donation to the Christmas Bureau as well as the Wladis Corp. Hat & Glove Campaign. We were pleased to attend two ribbon cutting ceremonies – one for Mighty Taco and another for AT&T Premier Technologies.
As always, we strive to meet the needs of all types of customers, no matter what kind of banking they need. Visit our website to see the numerous products and services we offer at Seneca Savings, or visit your local branch to see how we can work with you on your specific banking needs.
We all hope you have a great summer. Thank you for choosing Seneca Savings and Financial Quest for your financial needs.
Respectfully yours,
Joseph G. Vitale
President – CEO & Director