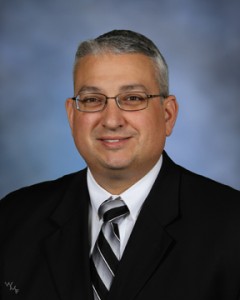 Welcome to Seneca Savings, celebrating 85 years in your community.
The arrival of autumn always brings with it some amazing changes to our local landscape. The air is crisper, and the trees are changing color as the rush of the holiday season rapidly approaches. These few months provide us with a transition into winter, and at Seneca Savings, we enjoy all this season has to offer. Fall reminds us that change is good – and the past year has certainly been a time of positive change here at Seneca Savings.
As many of you know, in July of 2014, Seneca Federal Savings and Loan Association changed its name to Seneca Savings. We believe this demonstrates a dynamic banking association, dedicated to delivering a positive customer experience and an updated array of products and services.
Many of our new initiatives have already been implemented in 2014 to benefit you, our valued customers. These new initiatives include:
Telephone banking

Statement savings (includes ATM access)

Commercial statement savings

eStatements

Updated online banking platform with expanded bill payment

Home equity lines of credit with no closing costs

Home equity loans

A wide array of commercial lending and depository products
These beneficial updates are a direct result of numerous strategic planning sessions that took place among our officers and directors in the fall of 2013. Our strategies stemming from those meetings are in process, and many of our initiatives have been completed ahead of schedule. The more modern, shortened name captures the innovative approach we're taking at Seneca Savings.
For the remainder of 2014, you'll see Seneca Savings signage installed at our three locations. Although our name has gone through a transformation, all of us at Seneca Savings remain committed to providing you with a positive, community-based banking experience. For your convenience, we've added branch managers and a commercial lending officer to our staff, and don't think we're stopping there. We have plans for further enhancements, as well as adding more products and customer services.
We will continue to provide you with options to improve your financial experience and tailor it to your specific needs. Perhaps you prefer a paper statement each month, while other household members would rather receive an eStatement. Maybe you like to come in and deposit your checks, while other family members prefer mobile banking. No matter what your preferences are, Seneca Savings will strive to be your safe and sound community bank, providing the options and convenience you need for your busy life. As always, we'll keep you notified of any new offerings, events or happenings.
At Seneca Savings, being part of the community is something in which we take great pride. That's why we participated in the 2014 Greater Baldwinsville Community Farmers Market this year, and had a volunteer team for the Block Blitz, which helped improve more than 35 homes on Culbert St. and Delong Ave. on Syracuse's north side. We also continued to support, as well as attended, the Seneca River Days, the Baldwinsville Oktoberfest and the Parade of Homes. On October 19, we are participating in the walk for Strides Against Breast Cancer. We love community events; please let us know if there are any in which you'd like to see us participate.
We enjoy being part of your community. Thank you for choosing Seneca Savings and Financial Quest for your financial needs.
Respectfully yours,
Joseph G. Vitale
President – CEO & Director